June 19, 2019
Revalsys Technologies – Hiring Freshers – Dot Net Developer for Hyderabad, IN Location
Revalsys Technologies – Hiring Freshers – Dot Net Developer for Hyderabad, IN Location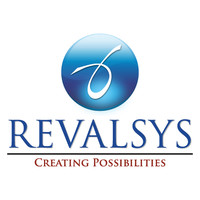 Job Description:
Good knowledge of HTML, CSS, Javascript and JQuery is very important.
Good knowledge on ASP.NET with C# using Visual Studio 2008/2010.
Good Knowledge of AJAX is required.
SQL Server programming including Stored Procedures, Triggers & User Defined Functions.
Good Communication Skills Are Required.
Good Knowledge of Web services and WCF will be a bonus.
Working knowledge of CMS and E-Commerce will be a bonus.
Desired Skills and Experience
Information Technology
Industry
Information Technology & Services
About Company:
From the inception of Revalsys Technologies in the year 2008 till today, we work with utmost dedication to serve our clients and to make your company grow. The hard work and dedication of our employees towards work and the essence of team spirit are the building blocks of our company's success. Our unwavering focus on customer satisfaction has helped us to complete 10 successful years of existence and reach the position at which we are today.
What makes Revalsys Technologies stand apart from others is our ability to overcome all the challenges that arise and help our clients do innovative business, and enhance their productivity by providing the best solutions that are cost-effective and that work faster.
We understand the need of our clients, be it small, medium or large enterprises and keeping in mind the overall equality solutions delivery. Our ability to conceptualize and implement works help in taking the business of our clients to the next level. The growth of our clients is the growth of our company and there is no looking back. We are moving forward to work better and better every day.
APPLY LINK