February 3, 2020
AIG Hiring Finance Associate in Gurgaon Location
AIG
Functional Area:
FA – FinanceEstimated Travel Percentage (%): No TravelRelocation Provided: NoAIG ANALYTICS & SERVICES PRIVATE LIMITED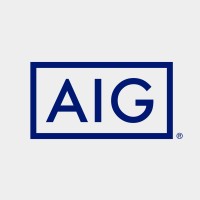 Job Description
• Handle Accounts Payable in Tally, Invoice accounting and payments through Tally ERP 9.
• Handle Employee reimbursement and related work across multiple locations.
• Prepare Bank Reconciliation on weekly and monthly basis for INR and USD accounts.
• Prepare Monthly vendor Accruals and Reversal, Prepayment schedule, AMC etc.
• To provide strong control over the general ledger, supporting the account preparation process.
• To complete key monthly and quarterly tasks to facilitate accurate GAAP and statutory reporting.
• Complete all general ledger reconciliation, in line with requirements and on a timely basis.
• Assist in the preparation of Year-End packs, submissions for consolidated accounts.
• Prepare variance analysis and supporting schedules on Balance sheet accounts.
• Support the compilation, calculation and submission of Regulatory information.
• Assist auditors with their requirements on a timely basis.
• Assist in Statutory compliance under STPI, SEZ, Tax assessments etc.
Skills Required:
• Graduate in accounting with minimum of 2 years relevant experience.
• Requires a fair understanding of accounting, Accounts Payable.
• Fair understanding of GST and TDS related sections.
• Good understanding of MS Excel.
• Ability to work in dynamic environment driving for improvements and change.
It has been and will continue to be the policy of American International Group, Inc., its subsidiaries and affiliates to be an Equal Opportunity Employer. We provide equal opportunity to all qualified individuals regardless of race, color, religion, age, gender, gender expression, national origin, veteran status, disability or any other legally protected categories.
At AIG, we believe that diversity and inclusion are critical to our future and our mission – creating a foundation for a creative workplace that leads to innovation, growth, and profitability. Through a wide variety of programs and initiatives, we invest in each employee, seeking to ensure that our people are not only respected as individuals, but also truly valued for their unique perspectives.