December 5, 2019
Etelligens Technologies have Urgent opening for Noida location for BDM/BDE
Etelligens Technologies have Urgent opening for Noida location for BDM/BDE.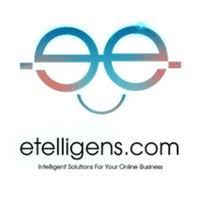 Job Title: – BDM/BDE
Job Location: -Noida
Salary: up to 10 Lacs ( no bar for right candidate)
Experience- 5-6 years
Roles & Responsibilities
• Developing growth strategies and plan
• Need to meet Monthly revenue inflow Targets
• Prepare Quotation
• Prepares reports by collecting, analyzing, and summarizing information.
• Maintains quality service by establishing and enforcing organization standards.
• Increasing client base
• Determining a client's business requirements
• Maintains relationships with clients
• Negotiating with stakeholders
• Identifies business opportunities by identifying prospects and evaluating their position in the industry; researching and analyzing sales options.
• Sell services by establishing contact and developing relationships with prospects; recommending solutions.
• Increase Brand Value
Intrested candidate share cv @
amisha_pandey@etelligens.in or for more details call on number 9958083455
Amisha Pandey
HR Executive
About Company
Etelligens is the trusted software development company that was first started in 2014 with a small group of engineers and developers and has now grown up with over 100+ in-house designers, developers, project managers, and QA engineers. The company struggles a lot and has completed 200+ projects of our clients, around the globe. Our clients are ambitious start-ups and small business, particularly from IT. We are proud to say that, we have also successfully developed projects for large brands like Ceostocks, Valvoline, EY, Boston Scientific and many more.