November 7, 2019
Cognizant Walk-In Interview – Non Voice Process – 8th November in Pune Location
Cognizant Walk-In Interview – Non Voice Process – 8th November in Pune Location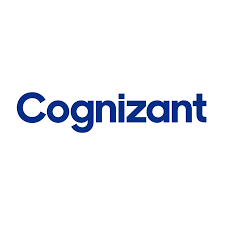 Job Summary
Company : Cognizant Technology Solutions India Pvt Ltd
Industry :ITES/BPO
Location :Pune
Years of Experience : 0 – 1 years
Job Description:
Designation: Process Executive -Non Voice
Experience: 0-11 Months
Package: Will be discussed during the Interview Process
Industry: ITES / BPO
Qualification:Any(graduate/Post Graduate-Commerce/Finance/Science)(2017, 2018, 2019 pass outs only)
POC:Jash/Shashi
NOTE:
Mention Kishore Kumar HR at the top of the resume
Candidates with excellent communication are only applicable for this process
Candidates interested to work in Tech Support/Insurance process and to work in night shift are only eligible for this process
Candidates who attended the interview in the last 3 months will not be proceed further
Graduation should have at least 15 years (10+2+3) years of education.
Interview will be whole day process
Pls Share Job Post to friends as well.
Thanks & Regards,
Kishore Kumar R
About Us:
Cognizant is a global leader in business and technology services that helps Clients bring the future of work to life – today – in a business environment that is being transformed by accelerating globalization, virtualization, and the shift toward cloud technologies.
We continuously seek the "best and the brightest" when we recruit new employees, and we're consistently an "employer of choice" at leading engineering and business schools around the world. Our domain industry specialists have well-established backgrounds working with companies in the industries we serve.
Our teams and their talent are a principle reason that we consistently outperform the competition.