July 11, 2019
BANKBAZAAR.COM Hiring Customer Relation Officer Fresher – English and Hindi in Chennai Location
BANKBAZAAR.COM Hiring Customer Relation Officer Fresher – English and Hindi in Chennai Location
 Experience : 0 – 0 yrs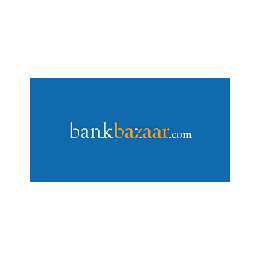 Job Description
Roles and responsibilities 
Job Title: Customer Relationship Officer
Job Location: Chennai, Tamil Nadu, India
Excellent Communication and interpersonal Skills
Ability to converse in multi-language (Hindi/English)
Ability to convince customers
Assist customers in all their queries
Roles & Responsibilities:
Understanding the need of the customer and helping the customer to choose the right financial product as per their eligibility
Suggesting the customer alternative products based on need, lifestyle & spending power
Explaining the customers about the benefits and offers related to the products
Verify customer details and guide them through application gateway
Maintain amicable conversation throughout the call and build customer delight
Mandatory Skills: Excellent Verbal communication in English & Hindi
Education: Any Graduation
BankBazaar.com is Indias first neutral online marketplace for instant customized rate quotes on Loans, Credit Cards and other Personal Finance products. Were working hard to change the way financial products are approached in India. BankBazaar.com has been consistently re-defining the online loan experience over the last 10+ years.
Supported by global investors such as Amazon, Sequoia Capital, Walden International, Fidelity Growth Partners and Mousse Partners, BankBazaar.com goal has always been to create a simpler, smoother, end-to-end experience in a users financial journey. The company was recognized as India's best Financial Website in 2016 by the Internet & Mobile Association of India (IAMAI) for its efforts in this direction.
With its focus on harnessing mobile technology to deliver paperless transactions, BankBazaar.com aims to be the leading marketplace for financial products. The company offers largest number of financial products in the market, with its highly secure, user friendly and intuitive platform, BankBazaar.com supports more than 85 partner BFSI organizations. Bankbazaar.com is expanding its roots globally and apart from India, BankBazaar.com also has offices in Singapore and has commenced operations there this year. To know more about BankBazaar.com do visit our blog https://blog.bankbazaar.com/
Required Candidate profile
HINDI and ENGLISH 
 (or)
Experienced in Voice or Non-Voice(Banking), or atleast experience in Direct Sales with Good Communication Skills.
Perks and Benefits 
30% hike for Experienced in voice process that is upto 2.75ctc