June 19, 2019
Amazon – Walk-in Drive for Freshers- 20th June – Content Test Associate in Bengaluru Location
Amazon – Walk-in Drive for Freshers- 20th June – Content Test Associate in Bengaluru Location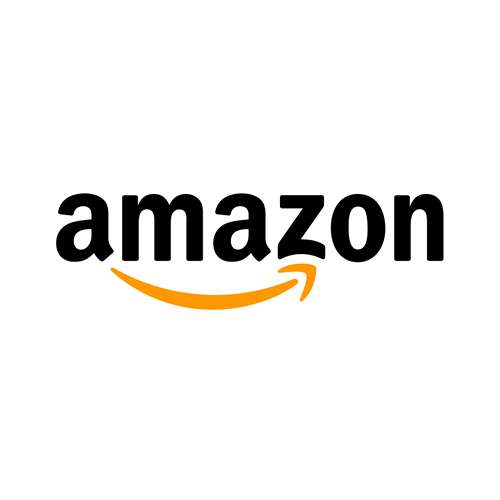 Experience : 0 – 1 Years
Job Location : Bengaluru
Time and Venue:
Walkin Interview on 20th June from 
10 AM onwards
Amazon Development Center Taurus Bagmane Constellation Business Park (BCBP), 3rd Floor, K.R. Puram- Marathalli Ring Road, Mahadevpura, Bangalore – 560037
Job Description
Hi
Amazon is hiring Content Test Associate for Bangalore location, this is a Full Time Role. Please find the below Job Description for the same and criteria to apply for this role. You may appear for the interview if you find yourself matching the below criteria.
Interview Date: 20th June
Walk-in Time: 10:30 AM – 2:00 PM
Documents to Carry:
2 copies of Resume (Mandatory)
Pan Card (Mandatory) Photo Copies
Provisional Certificate and/or Degree Certificate (Mandatory) Photo Copies
2019 Passouts Please carry all semester mark sheets along with the internet copy of your final semester results attested by your college (Mandatory) Photo Copies
Eligibility:
BE/ B Tech or BCA/ MCA/ BSC/ MSC are only eligible to appear for the interviews
Candidate pursuing Graduation or awaiting results will not be eligible to apply
Freshers / candidates with less than one year of experience into Testing
Candidates who have appeared for the same role in the last 6 months will not be eligible to reapply
Immediate Joiners preferred
Building Address
Amazon Development Center
Taurus Bagmane Constellation Business Park (BCBP), 3rd Floor,
K.R. Puram- Marathalli Ring Road,
Mahadevpura,
Bangalore – 560037
Job Description
Alexa is the Amazon cloud service that powers Echo, Tap and Dot, the groundbreaking new Amazon devices designed around your voice. We believe voice is the most natural user interface for interacting with technology across many domains; we are inventing the future.
We are the team that manages rapidly growing third party (3P) skills catalog for Alexa across all devices. If you are excited by technology and working in a fast paced challenging environment drives you, we would love to have you as part of the Amazon Alexa Skills Certification team. The team drives the entire ingestion and certification process for Alexa skills, which involves the entire life cycle from the time a developer submits a skill to the time it is put up on the store, and ensuring the high quality experience for Alexa customers even after that.
Device Associates at Amazon Alexa tests cutting edge applications and products at the user level, both manually and with automated tools. Device Associates at Amazon are excellent individual contributors capable of taking up tasks of test case execution from start to completion with minimal help. Device Associates would be responsible for understanding the product in detail, and updating the test case tool with test execution results.
Roles and Responsibilities
Excellent proficiency in English language, both verbal and written skills
Comfortable working with speech from various dialects and accents
Execute a predefined set of instructions prepared for testing content of the skill in depth.
Perform test instruction execution and report deviations accurately
Comprehend content in detail and apply testing procedures and guidelines.
Use software tools for data capture and comply with the processes of the organization on a daily basis
Be comfortable with capturing results, communicating and escalating failures and providing individual status reports and adhering to Productivity and Quality base lines.
Raising all failures/doubts related to the execution of test cases in the clarification portal and closing the same as per the SLAs
Own the daily targets against internal and external dependencies.
Should be able to deal with ambiguity
Excellent communication, strong organizational skills and very detailed-oriented
Comfortable working in a fast paced, highly collaborative, dynamic work environment
Basic Qualifications
Full time Graduate in Technology, Computer Applications with equivalent combination of technical education and work experience.
A passion for Content policy testing; the ability to understand cultural sensitivity, Intellectual property right violation and ability to flag sensitive content, digital media etc.
Should be comfortable evaluating content that may be considered sensitive, cultural, sexual/adult in nature or have religious connotation
Ability to understand basics of testing hardware devices like tablets, smart phones, voice recognition devices etc.
Strong knowledge in language vocabulary and grammar & comfortable communicating on emails and across multiple-management levels.
Solid organizational skills and team player.
A passion for computers, ecommerce, the Internet, digital content, and the mobile market segment.
Meticulous attention to detail; the ability to juggle many tasks in parallel without lowering your quality bar
Street smarts; willingness to roll up the sleeves and do whatever is necessary to meet team goals
Flexibility to work across multiple shifts and all 7 days of a week
Comfort working with a broad range of technological productivity and work-flow management tools including SharePoint, Excel, and Word
Preferred qualifications
Prior Experience in working with speech or language data will be a plus.
Prior Experience in testing any consumer facing software product/device/website will be a plus.
Strong working knowledge of basic business software Word, excel etc.
Basic knowledge of web technologies like basic HTML, CSS etc. or Software testing environment.
Basic knowledge of gaming software or Mobile Apps, Android OS.
Please ignore this email if this is not intend to you or not of your interest.
Thanks,
Blessy